PROBAN® personal protective clothing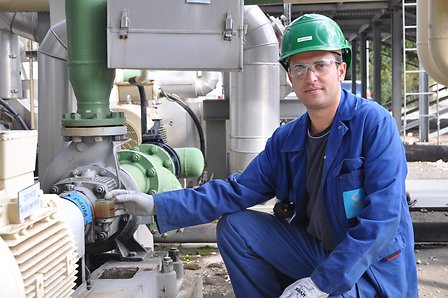 Everyday work clothes are not flame retardant and do not fully protect against the hazards of flash fire and/or electric arcs. Solvay's patented technology polymerizes in-situ to form a cotton-PROBAN® composite that will deliver flame retardant protection for the lifetime of the garment*.
The wearer will have the natural comfort of wearing cotton next to their skin and proven flame retardant protection. PROBAN® garments act as a protective barrier and will not burn, melt or drip.
PROBAN® garments provide protection to millions of workers against the risks of arc flash, flash fire and molten metal splash that exist in working environments across many industries: Oil and Gas, Steel plants, utilities, construction, automotives, equipment manufacturing, mining etc.
PROBAN® workwear is also available with multi-risk accreditations (e.g., protection from chemical splashes, high visibility as per required international or regional protective clothing standards).
Regardless of where PROBAN® workwear is manufactured in the world, Solvay's UKAS-accredited, ISO 17025 quality control labs run flame retardant performance after carrying out multiple industrial wash and dry cycles as defined in ISO 15797 for every production batch of PROBAN® fabric produced. This means that all PROBAN® garments available in the market come with a unique quality certificate and their own identification number that will only be issued after testing the specific batch of fabric used to produce workwear for flame retardant performance.

*To support the effectiveness of your personal protective clothing, please ensure your PPE is clean and properly maintained, and follow manufacturer's washing and care instructions.​
Our strict quality control procedure delivers peace of mind, conformance, and full traceability to PROBAN® users.