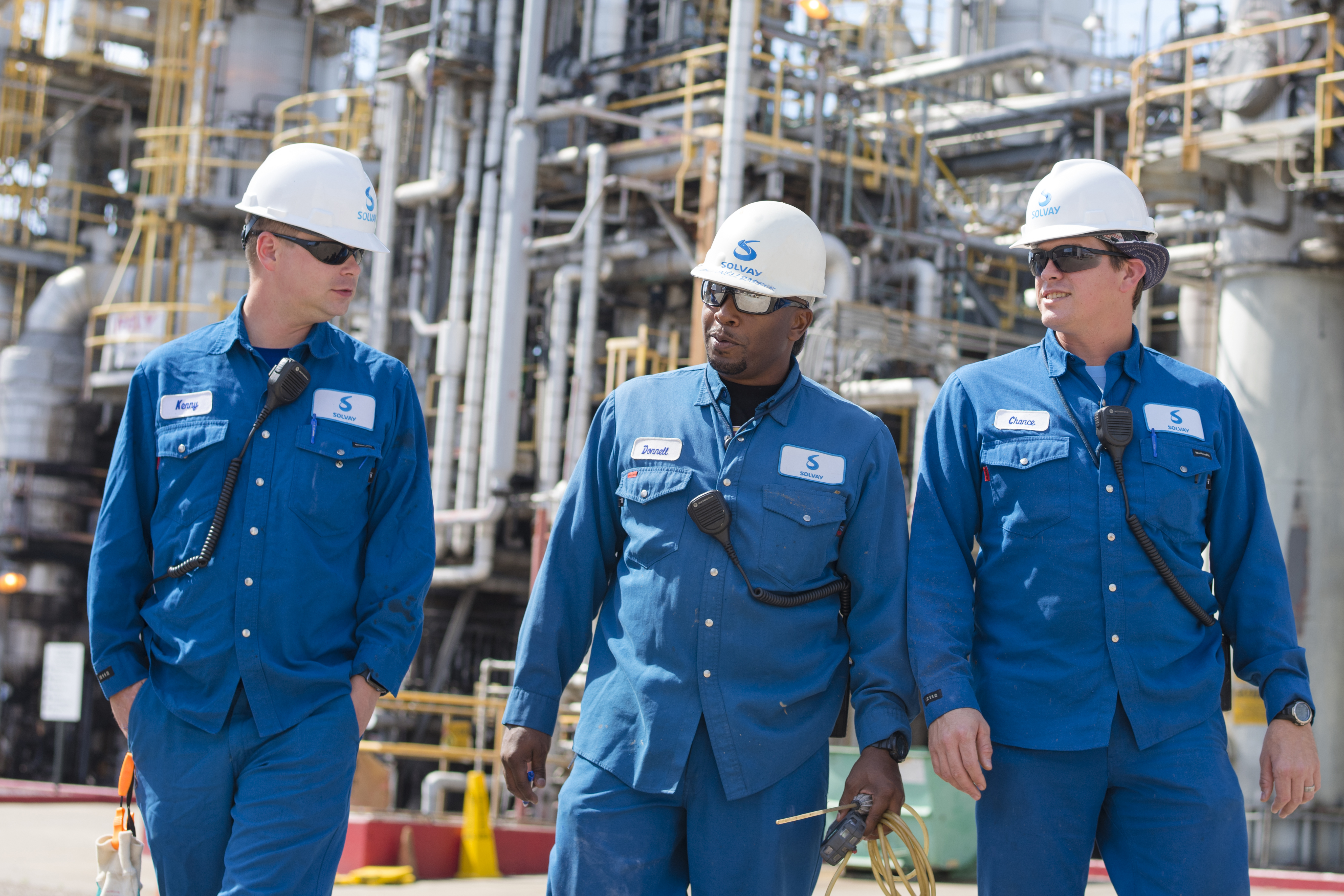 PROBAN® Benefits
Durability You Can Count On
Tried and Tested Durable FR Clothing
In terms of FR clothing durability, tear strength and tensile strength are two key performance indicators. When garments are repeatedly exposed to sunlight, UV rays can wear down fabrics, causing them to tear more easily, resulting in much faster replacement cycles. 
Currently, there is no industry standard requiring manufacturers to analyze the effects of UV exposure on the mechanical properties of protective workwear. At Solvay, we believe that safety comes first. It is absolutely critical for workwear to protect throughout the life of the FR garment ౼ regardless of use conditions. Our strong conviction has led us to invest in research to verify the UV durability of our own garments, as well as synthetic alternatives.
We concluded that PROBAN® flame resistant clothing washes well and exhibits exceptional color retention after multiple industrial laundering at extreme temperatures. PROBAN® workwear also exhibited minimum pilling and less significant fading in the presence of sunlight when compared to synthetics. Most importantly, PROBAN® workwear showed significantly higher tear and tensile strength retention following exposure to UV light. 
PROBAN® clearly offers the most cost-effective protection without compromise compared to other FR solutions, which can be up to five times more expensive. 
Durability is unmatched even at extreme temperatures. Actual color board when fabrics are washed at extreme temperatures for a good, tough clean after a day of oil drilling that results in clothes heavily contaminated with drilling mud.