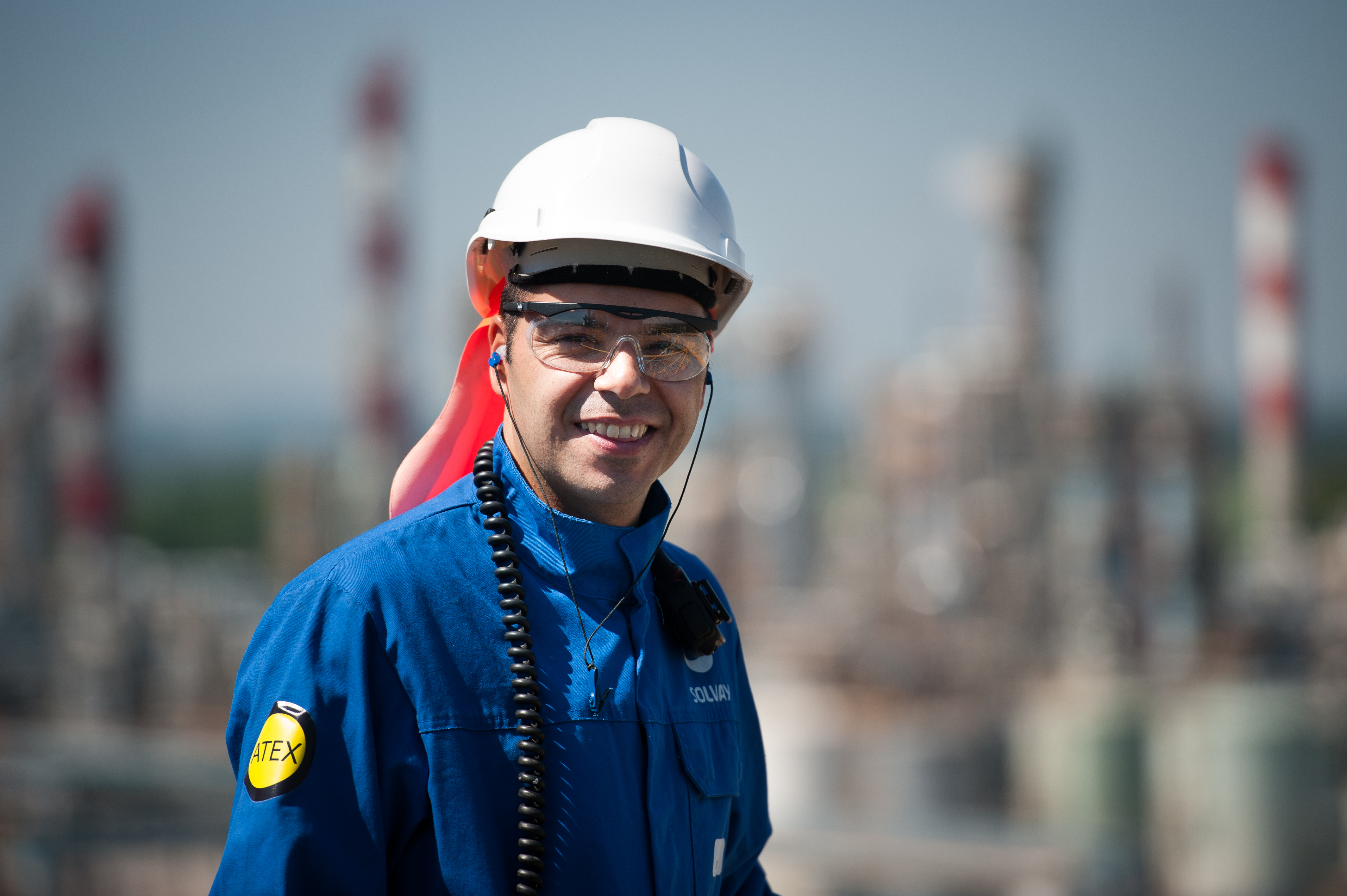 What is PROBAN®
At The Core of Flame Resistant Fabrics
For the past 150 years, Solvay has been forging a legacy as innovators of science-driven solutions based on phosphorus chemistry. Our combination of expertise, fully integrated manufacturing processes and proprietary technology ultimately converged for the creation of  PROBAN® flame resistant fabrics. Protective clothing manufactured from PROBAN® provides flash fire protection, safeguards against arc flash and molten metal splash, and protects millions of industrial and institutional customers and end-consumers worldwide.
 

Solvay's Integrated Global Platform
The process of manufacturing reliable flame resistant clothing starts in Solvay's vertically integrated phosphorus platform where we manufacture and deliver a combination of monomers to our partners across the globe. Our partners use Solvay's technology license to complete the polymerization process in their textile plants. Once finished, they attach PROBAN® labels ౼ a simplified, visual reminder of the exacting standards followed during the manufacturing process. 
Our Promise
Solvay is committed to delivering best-in-class flame resistant protective clothing ౼ and that means constantly evolving to meet market needs and improve performance. The most recent version of PROBAN® protective clothing is ultralightweight, comfortable, sustainable and ergonomic ౼ all thanks to the strength of natural fibers.
Frequently Asked Questions
Find here answers to the questions we get asked the most about PROBAN®.